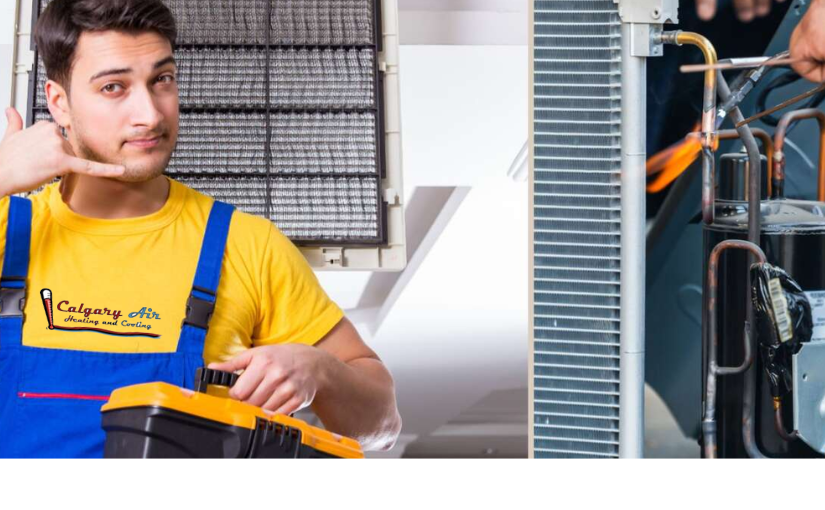 Posted on
August 25, 2023
Do you need to hire reliable heating, ventilation, and air conditioning (HVAC) services? Are you seeking a contractor that not only meets your comfort needs but also exceeds your expectations? In a world where indoor comfort is paramount, selecting the right HVAC contractor in Airdrie is crucial. Enter Calgary Air Heating and Cooling – a name synonymous with quality, expertise, and customer satisfaction. Let's explore why choosing Calgary Air Heating and Cooling as your HVAC partner is a decision you won't regret.
Quality Workmanship: Craftsmanship That Matters
At the heart of any HVAC service lies the commitment to quality services. We pride ourselves on offering flawless services that stand the test of time. Our skilled technicians are not just fixers. We can diagnose, repair, and install systems with precision and care. The result? HVAC solutions that function seamlessly, providing optimal comfort and performance. Hence, get in touch with us via Instagram!
Satisfaction Guaranteed: Your Comfort, Our Priority
What sets Calgary Air Heating and Cooling apart? The answer can be the unwavering dedication to customer satisfaction. We comprehend that a cozy indoor environment is essential, especially when elders, pets, and kids are at home. This commitment extends beyond technical expertise; it encompasses timely service, transparent communication, and the assurance that your comfort needs will be met with the utmost professionalism. See pictures of our services or connect with our previous clients? Visit our Twitter account!
Insured & Qualified: Expertise You Can Trust
Entrusting your HVAC needs to a contractor requires confidence in their qualifications. We are not only insured, providing peace of mind in case of unexpected events, but our technicians are also qualified experts in this field. This combination of insurance and qualifications ensures you receive services from professional HVAC contractors in Airdrie who know their craft inside and out.
Committed to Customers: Your Partner in Comfort
Calgary Air Heating and Cooling views each client as a long-term partner. Our commitment to customers goes beyond transactional service; we aim to build lasting relationships. Whether it's a routine maintenance check or an emergency repair, we approach each task with a personalized touch, recognizing that your unique needs require tailored solutions. Therefore, contact us!
Comprehensive Range Of Services: Your One-Stop HVAC Solution
An HVAC contractor's versatility is crucial. Calgary Air Heating and Cooling boasts a comprehensive range of services, catering to all your HVAC needs under one roof. From installation and repairs to maintenance and system upgrades, we have the expertise to handle it all. This comprehensive approach saves you time and ensures that your HVAC systems remain in peak condition throughout the seasons.
Conclusion!
In the quest for the perfect HVAC contractor in Airdrie, Calgary Air Heating and Cooling emerges as a beacon of reliability, expertise, and customer-centric service. With our commitment to quality workmanship, customer satisfaction, qualifications, and a diverse range of services, we can be your trusted HVAC partner. And do not worry about the cost. We are affordable and responsive! Besides, if you have doubts, call us! We reply to your questions as soon as possible.