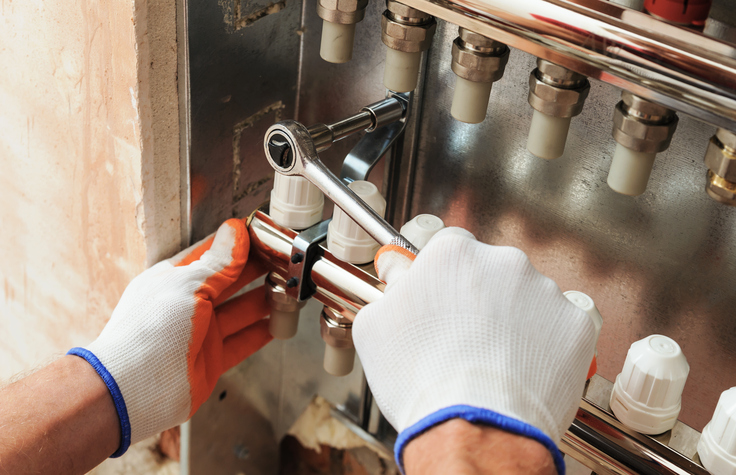 Posted on
August 11, 2023
Imagine a world where the air in your home is as pleasant as you want, where each breath revitalizes and energizes. This level of purity and well-being can get achieved right within your living space with regular furnace filter replacement practices. Like the hidden conductor in an orchestra, the furnace filter orchestrates a symphony of benefits that resonate far beyond its size. In this blog, we uncover the transformative advantages of maintaining this often-overlooked element during furnace maintenance in Calgary.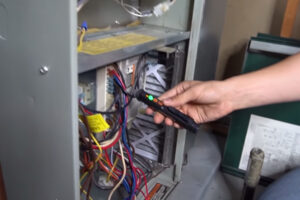 1. Enhanced Air Quality:
The primary role of furnace filters is to trap airborne particles such as dust, pollen, pet dander, and mould spores. Over time, these particles accumulate, degrading indoor air quality. Regular filter replacement ensures that your furnace circulates cleaner air, promoting healthier breathing and reducing the risk of allergies and respiratory issues.
If you need help, call our qualified technicians! Our technicians will thoroughly inspect and clean your furnace and lubricate all moving parts. So, connect with us via Twitter!
2. Improved Efficiency:
Clogged filters obstruct the airflow required for efficient furnace operation. When air struggles to pass through a dirty filter, the system has to work harder, consuming more energy to achieve the desired temperature. By replacing filters regularly, you maintain optimal airflow, leading to increased energy efficiency and lower utility bills.
Find difficulty? We are here! Check reliability via our Instagram profile!
3. Prolonged Furnace Lifespan:
A well-maintained furnace is a durable furnace. When filters get neglected, the strain on the system can lead to premature wear and tear, potentially shortening its lifespan. By regularly changing filters when you are concerned about furnace maintenance in Calgary, you can reduce the stress on the furnace, contributing to its longevity and postponing the need for costly replacements.
Therefore, do not hesitate to contact us! Our furnace maintenance services also include several tasks checking airflow, checking efficiency levels, visual heat exchanger inspection, and more.
4. Consistent Heat Distribution:
Clogged filters not only hinder airflow. But they also disrupt the even distribution of heated air throughout your space. Rooms might feel unevenly heated, with some areas warmer than others. Proper filter maintenance ensures uniform heat distribution, maximizing your comfort.
5. Preserved Efficiency of Other Components:
A furnace operates as a complex ecosystem of interconnected components. A clogged filter can lead to dirt buildup on other parts, such as the blower motor and heat exchanger. Regular filter replacement prevents the domino effect of dirt accumulation, preserving the efficiency of the entire system.
The Final Thought!
By committing to regular filter replacement, you enjoy plenty of benefits – from cleaner air to lower energy bills and a longer furnace lifespan. Replacing a seemingly small component magnifies its impact on the overall performance of your heating system. Though, you need professional help for this task. And so call our experts! We have highly trained technicians for furnace maintenance in Calgary who can ensure that the furnace in your home is running. Please get in touch with us to get an estimate.